I told someone at work yesterday that if one more person asked me if I felt her move yet I may scream. Not because I hate that someone is caring and asking about my sweet little baby girl, but because I haven't felt her move and when I tell people the honest truth they all look at me and give me a pity look usually accompanied with a, "REALLY? WOW! I felt him or her at ____ weeks" or something to that extent. Now I know that all of these sweet people have no malicious intent with this, but have you met me?? You can't say stuff like that to this kid!
So for weeks and weeks I have said prayers to feel her move and for weeks no avail. I was talking to my sweet friend Nancy the other day and I told her that pregnancy has been my greatest test of my faith. I say that because never have I felt so helpless and no matter how much I worry about it, nothing will change. So I really have to rely on my faith to get me through. Faith that everything will turn out the way it is supposed to... without my worrying.
Yesterday I came home and decided to lie down prior to meeting Ali, Jason and Kelly to go to a friend of ours going away party. Well as I was drifting in and out of sleep I swear I felt these little muscle twitches.. I kept questioning if that was her?
Well only my precious angel decides to make her kicking debut the morning I decide to get a massage! I know, I prayed for this and I know I am so very excited to have this, but it does make me wonder if this is a telling sign of things to come.
VS .
I don't want to become the girl that is all baby all the time, but I do want to know... HOW DO PEOPLE DO THIS. Kelly and I went to register last weekend and wow. We had no clue where to even start. We had a hard enough time trying to decide where to even register. We did find this awesome site called myregistry.com where you can just add things from all over the web and not have to be committed to one specific site.
When it came to actually registering though... I needed to know what was actually needed and what wasn't. So I did what I always do.. Research and start asking my all-knowing friends. I bought baby bargains and that has been very helpful when we look at cribs and car seat and the safety ratings,
but I am still so overwhelmed.... Let's start with cribs.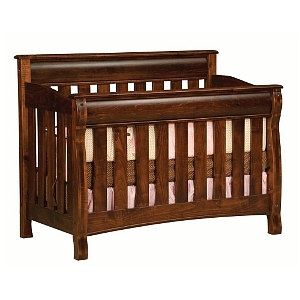 Do we buy an expensive crib that can convert or do we go with a cheaper one that may or may not last as long?
What about the rest of the furniture? Should be buy nice that can grow with JMC or do a little bit cheaper and upgrade later?
Glider Vs. Rocker?
Do you get a standard rocking type chair with some
minimal
padding or do we do a glider that is like a recliner but much prettier?
Then I don't even know where to begin on the whole bottle thing? Breast Pump- forget about it.
Travel system? Diapers? Strollers? Is there a secret mom manual out there?